When you arrive at a lock, moor up and send at least one of your crew to check whether it's full of water or empty, or if another boat is already using the lock. If the lock is in use, moor up far enough away to avoid the currents while it is being emptied.
If the lock is empty of water, open the gates by pushing against the balance beams. Take the boat in steadily then close the gates.
Try to keep the boat in the middle of the lock to avoid anything catching as the water rises.
If the lock is full of water, moor up below the lock whilst your crew empty the lock by slowly raising the paddles. When the lock is empty, go in.
When the gates are closed, your crew can then move to the far end of the lock and slowly open the top, 'ground' paddles. These are situated either side of the lock, winding up the ground paddles, followed by any centre lock paddles, if fitted, to fill the lock.
Always wind slowly to avoid making a tidal wave in the lock which will throw the boat backwards against the bottom gates. Leave the pawl or safety catch in place whilst raising the paddles. Once the paddles are up and you are happy with the flow and its effect on the boat, remove the windlass from the mechanism.
If you find you need to control the movement of the boat, do it with gentle bursts of throttle - forward if the boat is moving backwards, reverse if the boat is moving forwards.
Your crew must understand the importance of opening the paddles slowly, to prevent the boat moving about too much in the lock.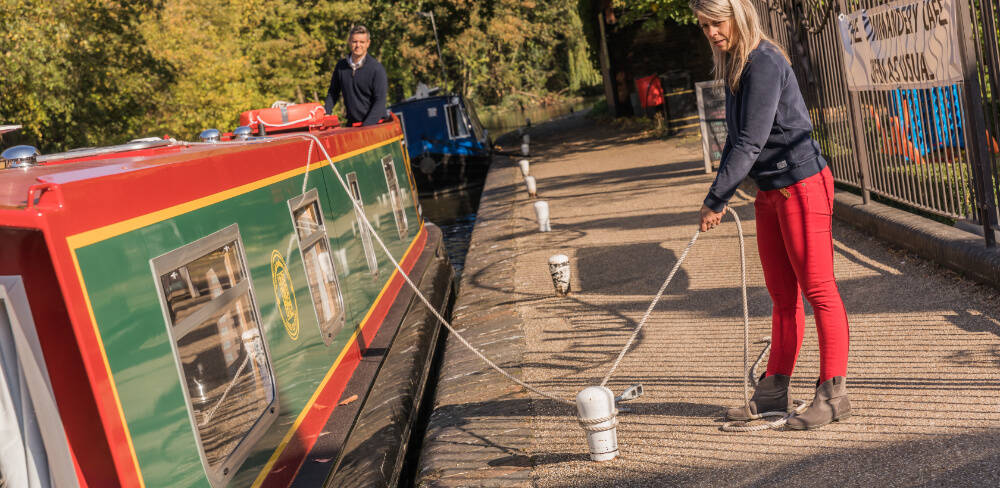 When the lock is full, open the top gate and steer the boat out of the lock. Whilst you are doing this, your crew will shut the top paddles. They then shut the gate behind the boat while you moor up for them to get back on board. If another boat is coming towards you, your crew should leave the gate open for them.