If it's your first time boating and perhaps you're a little apprehensive – don't worry. Here at ABC Boat Hire, we've devised a list of the best canal boat holidays for beginners. These involve canal routes which don't have too many locks to navigate and are often quieter destinations – allowing you to get to grips with your narrowboat.
Best canal routes for beginners UK
So, which are the best canal routes for beginners? From routes nestled in the South Wales countryside to exploring the wonders of Alice in Wonderland at the Lewis Carrol Centre, find first time canal boat holidays for all the family.
Goytre Wharf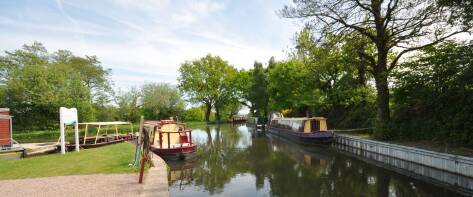 Explore the Brecon return route at Gotyre Wharf. This quiet canal is perfect for first time boaters as it's land-locked and only has a few locks to navigate through. This 7-night trip is a great canal boat holiday for beginners – oozing tranquillity whilst combined with picturesque scenery alongside the canal.
Nestled in the South of Wales, Gotyre Wharf is a popular canal choice for boaters – being just on the edge of Blaenavon Industrial Landscape, which is a UNESCO World Heritage Site. Brecon is known as the outdoor capital of Wales – find yourself cycling, hiking, kayaking and more whilst on your canal boat holiday at Gotyre Wharf.
Anderton Marina

Another popular cruise for beginners is the Lymm return from Anderton Marina. Again, this route does not encounter too many locks (only 2!) – making it a great choice for first time boaters. Drift through tunnels and countryside with scenery to admire either side to slow down for.
This leisurely cruise is a great place for seeing attractions such as the birthplace of Alice in Wonderland at the Lewis Carroll centre. Another main attraction to see is the Anderton Boat lift – one of the Seven Wonders of the Waterways.
Alvechurch Marina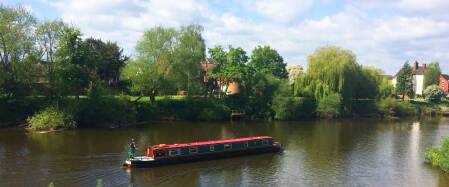 The perfect lock-free canal boat holiday, the Birmingham return from Alvechurch Marina is a great trip for beginners. This short break has no locks at all and requires a cruising time of 5 hours per day – meaning this trip can be a 3-night trip away, and is perfect for first-timers.
This short lock-free canal holiday also gives you the opportunity to visit the world-famous Cadbury World. Not only this, but being closer to Birmingham will allow you to peruse the tranquil Botanical Gardens in Edgbaston and reach the lively hub of Brindley Place – an area popular with locals due to the wealth of bars and restaurants scattered across the canal side.
Gailey Base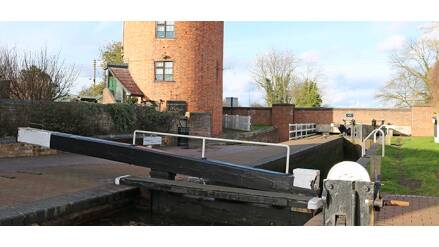 Although this canal route has slightly more locks and is a 7-night stay, it's still a popular choice for beginners. The Stourport return from Gailey Base cruises on the waters between Gailey and Stourport-on-Severn with red sandstone rocks and scattered canopies of colourful green trees.
Based in the heart of Staffordshire, enjoy this Midlands based canal route with all the family.
Blackwater Meadow Marina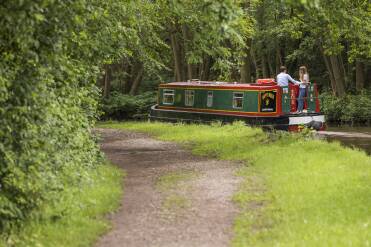 With a total of only 4 locks, the Llangollen return from Blackwater Meadow Marina is one of the best canal boat holiday for beginners – allowing you to relax without having to navigate tricky locks, but also challenge you to encounter a few along the way.
This week trip also only requires 4 hours of cruising time per day – meaning you have plenty of time to get out and about to explore the surrounding areas. Whether it's admiring the Welsh countryside or sightseeing in the pretty town of Ellesmere, this first-time canal boat holiday has a lot to offer.
If it's your first time boating, visit our first time afloat guide for more information on boating for the first time.
Found the perfect canal boat holiday for beginners? For more information on our best canal routes for beginners, speak to one of our experts here at ABC Boat Hire today. Alternatively, discover our full selection of canal routes we have available today.