Itinerary: Oxford & Return from Aldermaston Wharf
Day 1: Your holiday begins! Leaving Aldermaston Wharf and heading North East on the Kennet & Avon Canal you are immediately met with your first bridge, a hydraulic lift bridge which is operated using your BW key and pushing a button. The canal runs close to the railway, both having shared this course for many years and a reminder of the importance of both forms of transport in their day. Cruising past Ufton Green and Sulhamstead and on to Theale the canal constantly leaves and then re-joins the River Kennet. Beyond Tyle Mill are a series of gravel pits, which offer an undisturbed habitat for all forms of wildlife. Theale is 2.5 hours cruising from Aldermaston and a good place to moor for the evening as there are several pubs to choose from as well as stores and takeaways. Boaters able to continue on for another 1.5 hours will be able to moor at Burghfield bridge, where The Cunning Man pub is canalside and has a lovely garden.
Day 2: Cruising towards Reading, the River winds through water meadows and straight stretches of canal. Arriving at the outskirts of the town and descending through Fobney Lock, boaters should be aware of the weir stream that flows at right angles. At County Lock it is advisable to drop crew at Road Bridge 4 (east side) to set the lock in preparation as the navigation passes over a low weir and the water can be fast flowing. It is an interesting cruise through Reading with rows of riverside cottages and a variety of attractive bridges. With traffic lights controlling navigation and with some sharp bends too; there is enough to keep the captain busy! There are many opportunities to stop along this stretch but a newly developed area at Blakes Lock is a good choice, with The Fisherman's Cottage in easy reach.
Continuing on and it's only a short distance before you reach the Thames, turn left here and after the first bend you will arrive at Caversham Lock. Located between the next two bridges is Fry's Island, home to Demontford House and only accessible by boat. Fry's Island is famous as the location of a trial by combat between Robert de Montford and Henry of Essex, the standard bearer to King Henry II. The contest took place while the royal court was in residence at Reading Abbey in 1163 and resulted in Henry being stripped of his honours and land. North of Caversham bridge and the Riverbank is lined with landscaped public gardens and well-kept chalets. This area can also be busy with rowing and sculling boats. After Tilehurst, where the main railway line meets the River on an embankment you will be leaving Reading and its outskirts behind and the scenery to the east is of open farm land.
After 4.5 hours cruising (from Burghfield Bridge) you may want to moor just after Mapledurham Lock and enjoy the romantic setting of the House and working Water Mill. The house is open to the public on certain days throughout the year.
Pangbourne Meadow is a further 1.5 hours cruising away and a great place to moor for the evening, with a good selection of pubs to choose from in both Pangbourne and Whitchurch on Thames. Pangbourne Meadow is a National Trust property, enjoyed by all and in June it hosts the annual Village fete.
Cruising to Reading
Day 3: Clifton Hampden is a 7 hour cruise away from Pangbourne and is perhaps a good place to aim for mooring this evening.
Leaving Pangbourne and continuing North on the Thames after a short distance you will see Beale Park to the left, with moorings situated right outside you may decide to moor up and spend a little time here. The park has beautiful gardens and a large variety of birds, as well as a National collection of model boats. Basildon Park is set back from the River, a National Trust property with a Palladian Mansion, park, gardens and woodland.
Passing Goring, which is nestled in a deep wooded valley and mostly hidden from the River and through Cleve Lock where the navigation widens. This broad stretch of River flows under the lovely brick arched railway bridge built by Brunel and the islands directly after are supposedly haunted! There are several opportunities to stop here, with the villages of Moulsford and North Stoke canalside and Chorsley or North Stoke a short walk away.
Wallingford is one of the oldest Royal Boroughs and from the River the town is dominated by the unusual openwork spire of St Peter's Church. There are charges for mooring after Wallingford Bridge where you can then walk in to the town to visit the Museum or Castle ruins and gardens. There are also several pubs here and a good selection of shops.
From Wallingford the River takes a winding route past the villages of Benson, Shillingford and Dorchester.
A further hours cruising to the picturesque setting of Clifton Hampden where you will find The Barley Mow, a famous and superbly old-fashioned thatched pub built in 1350. You can take a walk into Long Wittenham, a lovely village which follows the original course of the River where you will find the Pendon Museum as well as a couple of pubs.
Abingdon onto Oxford
Day 4: Leaving Clifton Hampden Bridge and passing through Clifton Lock the River takes a more direct course towards Culham Lock. Overlooking Culham Cut is a 17th Century Greystone manor, you can moor here and take the footpath into the village. Alternatively, Sutton Courtenay is a large village which lies to the South of the canal, beyond the weir stream and Sutton Pools.
Continuing through open country and on towards Abingdon, you will find good moorings just before Abingdon Bridge. Abingdon is a busy 18th century market town which was built around the Abbey. Only the Abbey Gate, Long gallery and Checker remain and it is now used as an Elizabethan style theatre. Abbey Meadow, by the river, is a public park with a swimming pool and putting green. The Abingdon County Hall Museum (English Heritage) stands in the Market Place and is recognised as one of the finest halls in England. With lots to do here you may need refreshment at one of the many pubs on offer!
Navigating through Abbingdon and towards the Lock you are spoilt with views of the pretty River frontages and to the left Andersey Island. The Island is full of open fields and sports grounds as well as home for many Mute Swans. Look out for the entrance to the Swift Ditch on the right, once the main navigation channel, where one of the earliest pound locks on the Thames was built in about 1620. A fine stretch of cruising now with views of Lock Wood and the grounds of Nuneham House. As the navigation creeps towards Oxford there is an interesting mixture of boat clubs, light industry, houses and woodland. There are large mill buildings at Sandford Lock, the deepest lock on the non-tidal Thames as well as the King's Arms pub.
There is a sharp bend at Rose Isle before passage under the substantial steel framed Kennington Railway Bridge. The Lock house at Iffley Lock is picturesque, surrounded by trees and balustrade footbridges with a pretty white-painted pub nearby. Iffley marks the starting point of organised rowing races - there are around 10 regattas every year in Oxford.
Cruising into the urban outskirts of Oxford and the river is busy with small motor and rowing boats, especially at Folly Bridge where there is a riverside pub. A short walk away is Christ Church Meadow a great place to sunbath and picnic in the summer.
Keep right after Osney Railway Bridge and continue to Osney Bridge, you will have been cruising for 6 hours today and you may want to moor here for the evening.
Oxford is a lively cosmopolitan city which is perhaps most famous as a centre for learning with 39 colleges in total! There are also many museums and galleries, with perhaps the most popular being The National History Museum and Pitt Rivers Museum and of course Oxford Castle and Prison. In the heart of the city you will find The Botanical Gardens, the oldest in the UK and well worth a visit.
There is a good choice of pubs and restaurants in Oxford and If you do have the time you might want to see what's on at The Oxford New Theatre!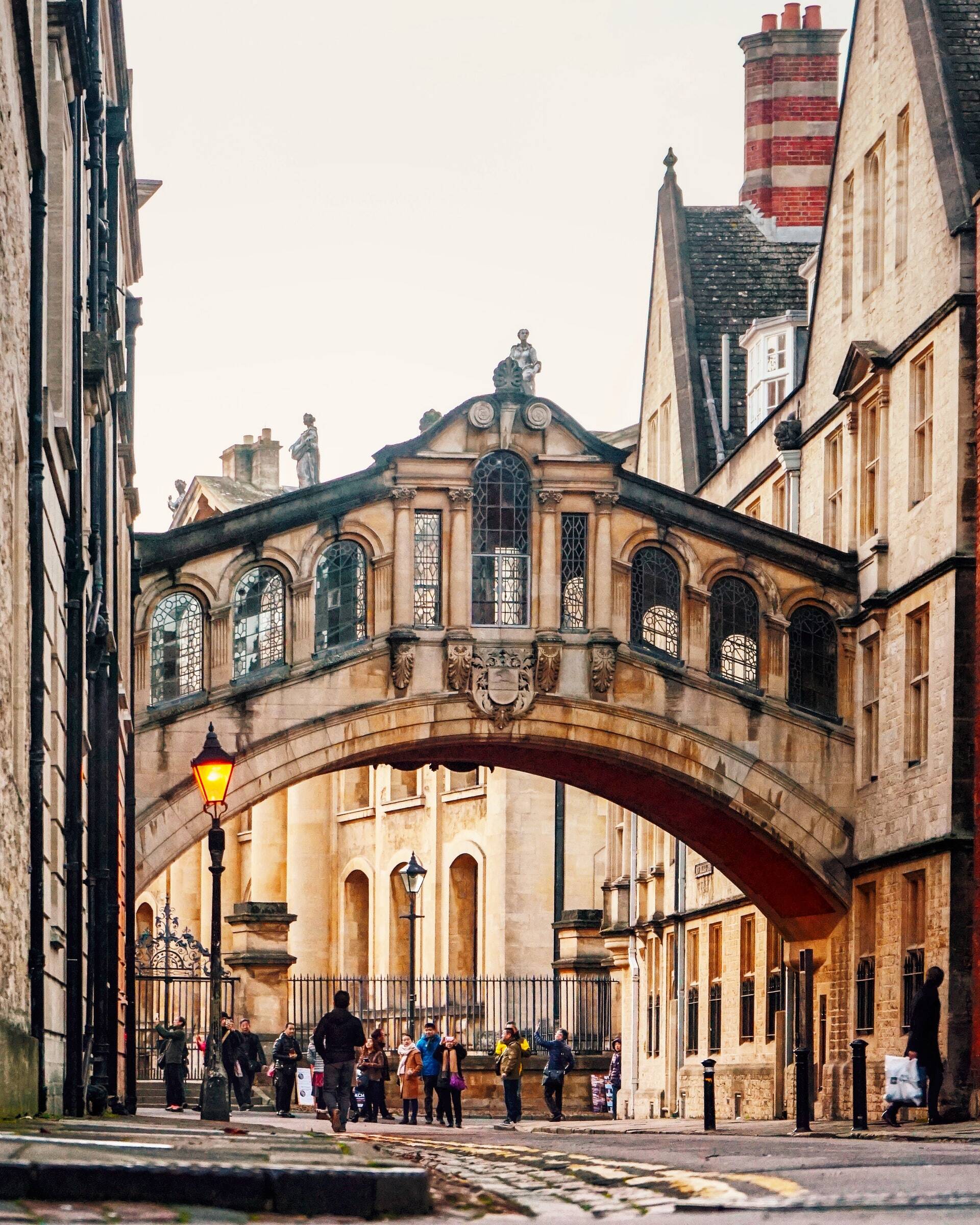 Day 5: For those with an extended holiday or able to cruise for a further 5 hours continue on from Osney Bridge to the entrance of the Sheepwash Channel, turning left and through Isis Lock you will have joined The Oxford Canal. This urban stretch of canal is designated as a conservation area and very attractive. At Dukes Cut you will turn left, leaving the Oxford Canal behind and joining the Thames once again. Taking another left at King's Lock and cruising south you will have almost completed the loop. You may wish to stop at Godstow or Binsey, where there are good pubs before arriving back at Osney Bridge.
After turning the boat, your journey back to Aldermaston begins. Travelling south on the Thames and back through the outskirts of Oxford, past Sandford 0n Thames, Abingdon and Burcot. After around 5 hours cruising you may wish to moor at Day's Lock and take the footpath over the Dyke Hills into the large village of Dorchester. There are many pretty cottages here as well the Dorchester Abbey Museum.
You could stay here for the evening or continue on for a further hours cruising to Benson, a small village with a lovely river frontage and several pubs and takeaway options.
Day 6: Leaving Benson and after 2 hours cruising you may want to moor after the bridge at Goring and take a walk into the pretty village. There is a Church, Mill and a good choice of old fashioned pubs to explore.
If you didn't do so before there is another opportunity to visit Beale Park or Basildon Park as you pass the moorings on your right. The Thames passes through the Chilterns Area of Outstanding Natural Beauty here, with beautiful views in all directions.
Depending on how much time you have you will need to decide whether to moor at Pangbourne Meadow, Mapledurham or Caversham Bridge tonight.
The centre of Reading is a 20 minute walk from Caversham Bridge and perhaps a better choice if you would prefer not to cruise for too long on your final full day.
In Reading, Forbury Park is a lush green space with historic statues, near to the Museum of English Rural Life and the Abbey Ruins. There is a large choice of pubs and restaurants in here but if you would rather not go too far; the Island bar and Restaurant, situated on an island and accessed from Caversham Bridge may be the answer!
Mapledurham to Aldermaston
Day 7: Your last full day and from Mapledurham it will take around 7 hours cruising to Tyle Mill Lock. If you would prefer to moor at the Marina tonight then it will take around 8 hours from Caversham Bridge to Aldermaston.
Leaving the Thames and turning right on to the Kennet & Avon continue cruising through Reading. After Fobney Lock there is access from the towpath to Fobney Island Nature Reserve, a lovely place to take a walk and spot wildlife. A further 3.5 hours cruising west and you will reach Tyle Mill. For those wanting an early start and two hours cruising on their last morning this is a quiet place to moor for the evening.
Those continuing on to Aldermaston can either moor after Padworth Lock or near to the Marina itself with The Butt Inn close by.
Aldermaston village is placed at the foot of a wooded hill and around 1.5 miles walk south from Aldermaston Wharf, along the main road. It is a pretty village with several pubs.
Day 8: After a wonderful week of navigating the Kennet & Avon Canal and River Thames it is time to return your boat to the Marina.
Browse our full selection of featured routes online now, or alternatively, get in touch with a member of our friendly team for more information.