Looking for a picture-perfect getaway down the waterways? Then the Kennet and Avon canal routes is an ideal escape. Here, you will find a great balance of beautiful greenery and wildlife as well as thrilling things to do. This route is perhaps one of our most versatile, as you can experience both bustling cities and quiet market towns. Check out our Kennet and Avon canal map to start planning your perfect retreat.
What to do around the area
With our Kennet and Avon canal holidays, there is loads to explore! You can choose to discover the genteel city of Bath or sail straight through to the excitement of Bristol's floating harbour, where you will find a wide range of attractions and restaurants. On this canal route, you will also come across engineering wonders such as Caen Hill, as well as lovely market towns and villages. There is something to do for everyone on one of our Kennet and Avon canal boat holidays.
Start off by sailing through the peaceful Avon Valley and witness beautiful wildlife. Canal enthusiasts will especially enjoy the impressive Avoncliff Aqueduct – an architectural treasure designed by the revered John Rennie and John Thomas. You then may want to stop off at the city of Bath – where you will find a distinctive mix of gorgeous Georgian architecture and stunning green scenery.
In Bath, you can visit historic sites such as the Roman Baths, The Jane Austen Centre and the quaint Holburne Museum. You will also find many regency houses, and plenty of places to eat and shop. Continue sailing down to Bristol, to explore the historic Floating Harbour, you will find art galleries, trendy restaurants and museums.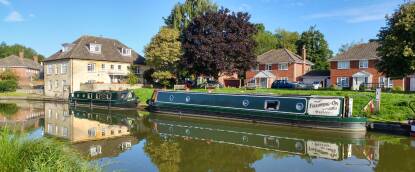 There is oodles to discover on this route, from engineering wonders to ancient Celtic mounds. Visit Devizes Wharf and experience this busy marketplace is renowned for its range of independent shops, cafes and the canal museum. In Devizes Wharf, you can even visit one of the first cloth factories built in the South West and learn about the people who would have worked in the factory.
Beyond Devizes, the journey takes a gentler route as you sail through ancient forests and pretty villages - antique lover's will be sure to stop off at Hungerford to find some treasures.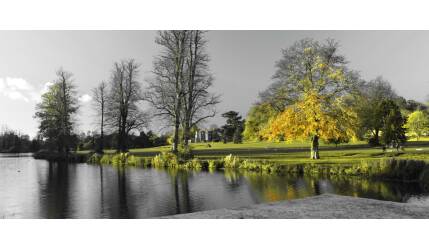 Sail the peaceful river Kennet, and pass through Newbury – a small town where you will find a range of independent shops and eateries. In and around Newbury, you can visit country mansions and grand gardens. If you prefer, you could always visit Newbury racecourse for a day full of excitement and fun. This route is perhaps one of our most tranquil, as there is plenty of beautiful green scenery to admire.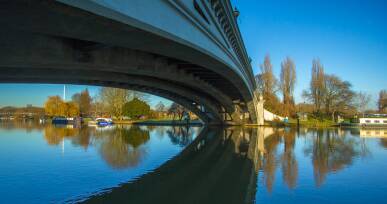 Canal lovers will adore this route, as they can marvel at one of the seven wonders of Britain's canals, the Caen Hill. This engineering wonder stretches over 29 locks and can carry boats up to 237ft tall. There is also plenty of nature to enjoy, you can visit the ancient Savernake Forest, which extends from the north canal and is classified as a special site of scientific interest.
Whereas, architecture enthusiasts will be able to admire the celebrated John Rennie's stonework on Lady's bridge as they glide through all the tree-lined scenery. Finishing this route, you can stop off at the idyllic village of Great Bedwyn to eat and explore. Or, if preferred, sail further down for the ultimate shopping experience at the prestigious Oval – just off the River Thames.
If one of these Kennet and Avon canal boat holidays awakens your interest, then be sure to contact our helpful team. Alternatively, browse through our narrowboats here.