The Anderton Boat Lift, which is Britain's first boat lift and a well-known and loved canal attraction, is gearing up to celebrate its 20th anniversary on Saturday 26 March, 2022.
The anniversary kick starts with two winter works public open days on the weekend of 26th – 27th February, 2022, where engineers from the Trust will highlight the constant challenges that keeping the lift in working order takes each year.
Operated by the Canal and River Trust waterways and wellbeing charity, this popular touristic attraction will be hosting a wide range of events – including the above, as well as an impressive 10k run in May 2022, and many behind-the-scenes events and family-fun activity days.
Official opening after restoration in 2002:
One of the 7 wonders of the waterway, the Anderton Boat Lift was originally built during 1875, designed to connect the Trent & Mersey Canal with the River Weaver Navigation, which lay 50-feet below. The lift operated for over 100 years before it was decided that it risked health and safety regulations due to excessive corrosion, so it was closed down in 1983.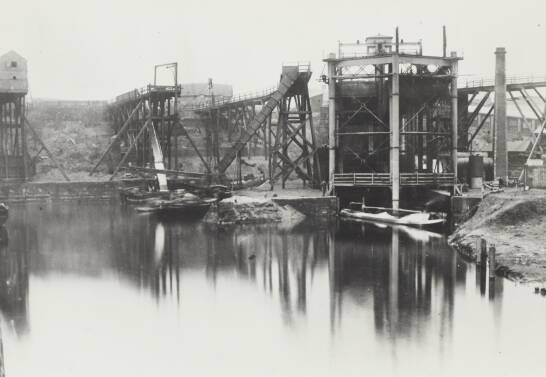 In 2000, funds were raised for the major restoration, which amounted to over £7 million – so the highly esteemed lift started operating again on 26th March, 2002.
To celebrate the occasion, 26th March, 2022, will mark the first boat passage 20 years previously with public celebrations on site, and regular boat trips will commence again at the start of the summer season on 1st April, 2022.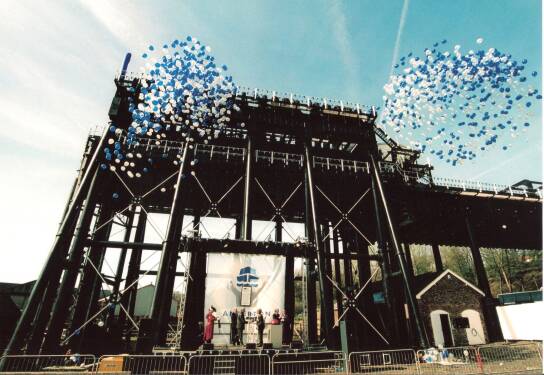 Find out more about how the Anderton Boat Lift contributed to our waterway history from our guide.
Visit the Anderton Boat Lift with ABC
Here at ABC Boat Hire, there is a wealth of opportunities to see the Anderton Boat Lift on your travels – but one of the best places to start would be from Anderton Marina. As one of the most northerly of our English bases, not only will you get to view this extraordinary wonder of the waterway, but you can also experience routes which visit the remote and beautiful areas of Leeds, Cheshire, and Liverpool Canal and the Trent and Mersey. Some of the best routes to see the Anderton Boat Lift include:
Want to know more about the Anderton Boat Lift, or perhaps understand more about our range of locations and routes from ABC Boat Hire? Get in touch with our helpful team today to book your next canal boat holiday.
* Images sourced from Canal River Trust