If you're wondering where to take teenagers on holiday, read on to find out the best ideas for teenage family holidays, and where's going to captivate their attention while still being able to spend time as a family.
Ideas for holidays with teenagers
Sometimes choosing the best family holiday destination for teenagers can be challenging. It could be that their interests have changed and old family holidays they used to enjoy just aren't fitting the bill anymore. So where should you take them? Find our top ideas of where to take teenagers on holiday now:
City breaks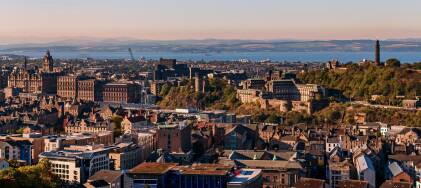 Whether it's wandering around Warsaw, discovering Dublin or exploring Edinburgh, city breaks are a great getaway with the whole family – and can easily keep teenage minds captivated. With ample UK city locations to discover, the family holiday needn't be too far from home – with trains and short plane journeys capable of getting you around the UK within a matter of hours.
If discovering cities abroad tantalises your travel taste buds, take the family to popular city hotspots, such as Barcelona, Rome, Berlin or Paris. With a plethora of activities to do while you're there, culture to immerse in and delicious cuisine to try, city breaks are perfect for family holidays with teenagers.
Forest holidays
Escaping to the trees is a great idea for holidays with teenagers. Whether you hire out a log cabin in the middle of the forest, grab your tent and camp out underneath the moonlight or stay in a countryside cottage, there's ample activities for both teenagers and adults to enjoy. With cycling trails, walking routes and more to explore, a holiday in the forest can provide a unique break away from the hustle and bustle of city life, and allow you to get back to nature.
Beach breaks
Taking to the waters of the British Isles can also be a great idea for teenage friendly holidays. With a wealth of surfing hotspots scattered across the nation, take the family down to Cornwall or Devon in the south of England for a local beach holiday. Wales is also renowned for great surfing spots for families to enjoy, too, with locations such as Llangennith and Rhosneigr perfect for taking to the beach.
Want something a little further afield? Northern Spain and south-west France are well known for surfing – so grab your boards, pack your bags and prepare for an aquatic surfing holiday to occupy both the kids and the adults!
Sports trips
Dependent on their interests, a teenage family holiday the whole family can enjoy is a sports holiday. Perhaps you have teens who are particularly interested in golf? Vilamoura in Portugal is widely known for golf holidays – and taking the teens here for the week if they already partake in golf as a hobby would be a great way to capture their attention.
Alternatively, cycling holidays, trips that involve tennis matches or even skiing holidays are great activity-based trips that would involve the whole family. Play to their interests – if they have a specific interest in a sport or activity, catering your family holiday to that is likely to result in a great trip away that everyone can enjoy!
Canal boat holidays with teenagers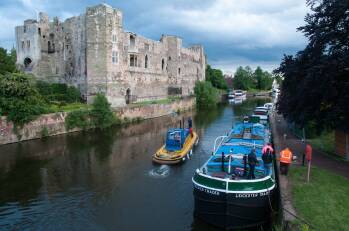 For something a little closer to home than jetting across to foreign surfing hotspots or visiting culture-rich cities, a canal boat holiday is the perfect family experience. With the variety of locations to explore throughout the UK, take to the waters with the whole family aboard.
Whether you discover the 7 wonders of the waterway, cruise around on the best scenic routes in the UK or simply get the whole family involved in operating the narrowboat, canal boat breaks are the perfect choice for holidays with teenagers.
Learn more about our selection of canal boat routes, our locations and more today from ABC Boat Hire. Get in touch with us today for more information on your next teenage friendly holiday.