With Valentine's Day just around the corner, it's time to get your romantic thinking-cap on and start planning a surprise getaway for your loved one. But where to take them? Perhaps you've exhausted the "nice meal and a bunch of flowers" in previous years – for something a little different, read our detailed guide on the five most fun things to do for Valentine's Day this year.
Valentine's Day trip ideas
Looking for inspiration for romantic trips for Valentine's Day? Here are our five best:
1. Unwind on a spa trip
What's a more perfect way to spend your Valentine's than by unwinding at a spa? Treat them to their favourite spa treatments from facials and head massages to neck, back and shoulders. If you're treating the lady in your life this year, perhaps a manicure and pedicure would be a great Valentine's Day surprise. Once you've had your treatments, take to the sauna, jacuzzi or relax in the pool with your loved one, and destress.
2. Visit a new city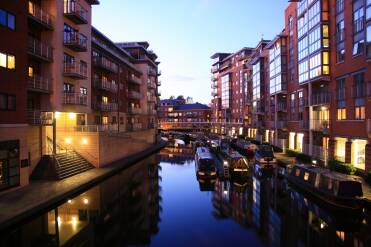 Maybe you and your partner are suckers for a city break? Exploring new European horizons is a great idea for a Valentine's Day trip away. Take to a new country or new city this year with your loved one and discover new cultures, exotic cuisines and touristic hotspots on your travels.
Travelling to cities is possible through narrowboat holidays, too. Read more about the best canal cities in Europe – from local spots such as Birmingham and Manchester to further afield locations such as Amsterdam, find out the best cities to visit for canals.
3. Canal boat holidays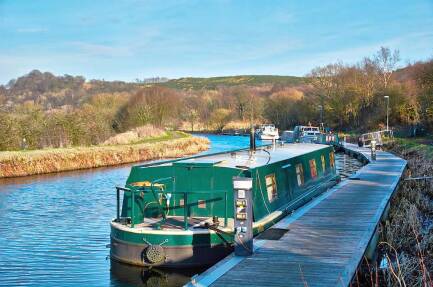 What's a more romantic way to celebrate the day of Saint Valentine than by being together, at one with the water? Our canal boat holidays from ABC Boat Hire are the perfect getaway for the Valentine's weekend. Embark on your own narrowboat for a short getaway of 3 or 4 nights from our Staffordshire base, Kings Orchard Marina, to make the most of your weekend on the water.
Perhaps you just want to go away for the day this Valentine's? Our Valentine's Day boat hire is the perfect way to capture the romance of the canals with your loved one. Discover ABC Day Boat Hire for more information about Valentine's Day boat hire.
4. Canal side cottages
But of course, being afloat on the water isn't for everyone. If you like the prospect of being close to the water but would rather remain on land, our ABC Holiday Cottages are the perfect option. Canal side cosy cottages accommodate you over your Valentine's weekend, with the option of exploring canal side pubs, picturesque routes and more. Explore the wide range of holiday cottages we have scattered across both Wales and England.
5. Treat yourselves to a fancy hotel
With Valentine's Day being in the heart of February (which, let's be honest, is not known for its warm temperatures and predictable weather), why not plan to stay in this year? Treat your loved one to a fancy hotel stay – perhaps it needn't be too far from home, it could be in your local city centre, or it could be in a quant countryside manor. Make the most of the hotel facilities if they have a pool or spa, dine in at the hotel restaurant and retire to bed early making the most of your stay.
Now you've got more of an idea of fun things to do for Valentine's Day, ensure you've got your trip booked for your loved one well in advance. Take a look at our Staffordshire valentines day canal holidays for more information on your Valentine's Day boat hire holiday, or get in touch with a member of our team.