Looking for a budget holiday away? Whether it's taking a trip with the whole family, a romantic retreat for two or a group holiday with friends, it's helpful to know the best tips and tricks to ensure you're not forking out.
That's why canal boating on a budget is the perfect way to create a unique holiday for all to enjoy while keeping costs low. Find out more about how budget canal boat holidays can save you the pennies on your next holiday!
Canal boat on a budget
So, why should you choose a canal boat holiday when you're on a budget?
If you're camping or caravanning, or even staying in a hotel, entertainment will need to be found during the day – and you're more grounded to one location. However, on a canal boat holiday, your accommodation is your transportation – moving you from one canal to another, taking in the scenery and working the locks as you go. There's less need for extra money to be spent on activities and entertainment whilst you're on your holiday – because being on a narrowboat is an experience in itself.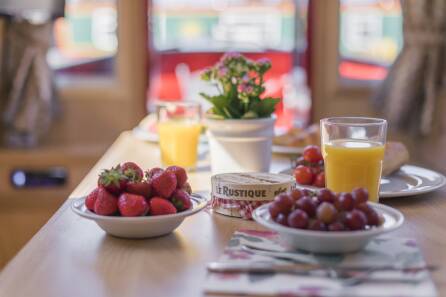 As well as this, with your own fully equipped kitchen area, the boats are fully prepared for self-catering. Bring snacks from home and load up the car! Or tailor what food and drinks you buy yourself by popping to a local supermarket, and keep all of your goodies on board with you in your mobile home.
And travel to and from the boat? Drive to your local base and park up for free. No need to spend money on parking, or transportation fees – such as airport transfers or airfares. With a canal boat holiday, the costs are kept low. Other canal boat tips and tricks to stick to your budget include:
Canal boat share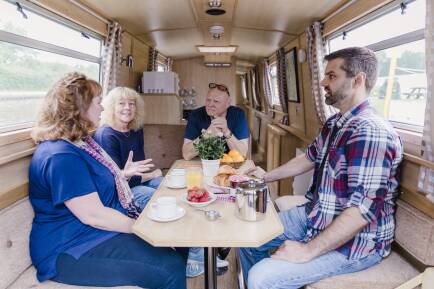 Another nifty trick to save pennies on your cheap canal boat holiday is bunking up with another family, or another couple. When you share the cost of a canal boat holiday between two families, it's a great way to save some cash – and it can often provide a great family bonding experience both for the parents and the kids.
The cost of the boat will be the same regardless of how many people are on board – so it makes sense to share the load!
Off-peak canal boating
Wanting to avoid the summertime rush? Prices increase in the more popular months – so why not book a cheap narrowboat holiday in March or October instead?
As these are less popular months and aren't always going to bring in the ever-reliable British sunshine, cruising during these months costs you less money for your canal boat holiday – making it a great way to boat on a budget.
Keeping costs down for pets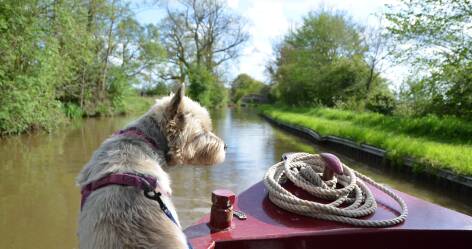 No need to fork out on putting your beloved furry friends in the kennels – onboard one of our ABC Boat Hire boats, the first dog goes free!
If you want to bring along a second pet, the cost is £30. Find out more information about our pet-friendly holidays online now.
Cheap narrowboat holiday deals
When you book your budget holiday with ABC Boat Hire, there are canal boat deals and offers that will make your boating on a budget that little bit easier:
When you book with ABC Boat Hire, book 4 nights for the price of 3
Want to extend your trip for longer? Book 2 weeks and get 25% discount
Booking early gets you a 20% early booking discount – just remember to book before the end of November for 2020!
Want to know more about our canal boat holidays or our canal boats? Get in touch with a member of our expert team who can help you plan your boating on a budget holiday today.